January 31, 2023: Due to an overwhelming interest we have needed to close the registration.
Are you a PhD student or researcher interested in the study of interactions between light and molecular materials? Then you may also be interested in participating in MRPSS 2023 in Stockholm. The event will take place during June 12-16, 2023.
The school is organized by Trond Saue, Kenneth Ruud and Patrick Norman who have their backgrounds in the development and application of response theory methods in quantum chemistry. Applications include electric and magnetic spectroscopic properties of molecules, including linear and nonlinear interactions.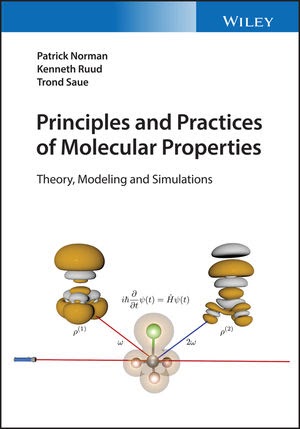 The five-day program will include comprehensive presentations of time-dependent response theory and electrodynamics. Response theory is explored in the time and frequency domains and with use of different quantum mechanical formulations. Electrodynamics is targeted towards an understanding of internal and external field interactions in/with molecular systems. More applied lectures cover presentations of linear and nonlinear optical properties, vibrational spectroscopies, UV/vis and X-ray absorption spectroscopies and birefringences, and magnetic resonance spectroscopies.
Warmly welcome!
Trond Saue, Kenneth Ruud, and Patrick Norman.
-
Tutors: Magnus Ringholm (Tromsø) and Martin van Horn (Toulouse)
Venue
Nordita, Albanova University Center
KTH Royal Institute of Technology, Stockholm, Sweden
Application
Applications will open soon. Please apply here or click on the "Application" link in the left side menu. Your application should be supported by a letter of recommendation from your supervisor. Letters of recommendation should be sent to Prof. Patrick Norman at panor@kth.se.
You will be informed by the organizers shortly after the application deadline whether your application has been approved or not. Due to space restrictions, the total number of participants is strictly limited to 50.
What's included (free of charge) with your participation
The "Principles and Practices of Molecular Properties" book
5 lunch coupons (one per school day)
Coffee breaks (typically, 2 coffee breaks per day)
One dinner (date and details will be announced in due time)
Accommodation
Nordita has booked a limited number of rooms at Biz apartment Hammarby Sjöstad and Biz apartment Gärdet. If you are applying for accommodation booked via Nordita (paid by yourself), please be aware that there is a limited number of rooms available. This means that for those admitted to the school, available rooms will be given on first-come first-served basis, based on the chronological order of their request via their application. We will of course do our best to accommodate adjustments.
Biz apartment Hammarby Sjöstad - Rate for studio medium, incl. VAT (breakfast not included): 995 SEK/night (Nordita has booked 25 rooms at this hotel).
Biz apartment Gärdet - Rate for studio medium, incl. VAT (breakfast not included): 1180 SEK/night (Nordita has booked 15 rooms at this hotel).
Add-on breakfast: 100 SEK/person/night. All remaining booked rooms will be release on the 8th of May, 2023.
Sponsors